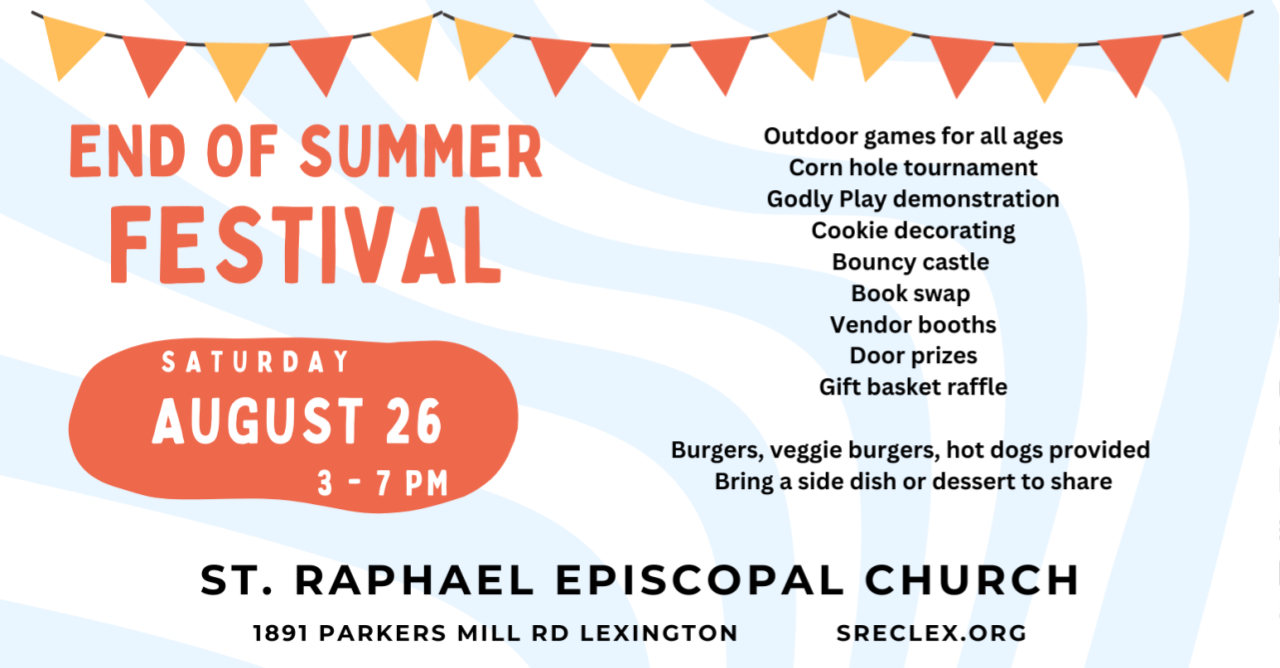 End of Summer Festival Saturday August 26 2023 3 – 7 pm
Bid farewell to summer with a bang at our epic "End of Summer Festival" on August 26, 2023! Outdoor games, craft booths, book swap, more!
Outdoor games for all ages
Corn Hole Tournament
Godly Play Demonstration**
Cookie Decorating
Bouncy Castle
Book Swap
Craft Booths displaying arts and crafts for sale*
Door Prizes
Gift Basket Raffle
Burgers, veggie burgers, hot dogs provided!
Bring a side dish or dessert to share!
*Crafters and local businesses: FREE booth space is available at this event! Contact Nancy Christiano at [email protected].
** We use the Godly Play curriculum in Children's Chapel, our Christian Education/Sunday School at St. Raphael Episcopal Church. This storytelling framework engages children's natural wonder and curiosity as they learn Bible stories. The new Children's Chapel year begins Sunday, August 27. You're welcome to join us!
Share the Event flyer!
See the event on Eventbrite!
See the event on Facebook!