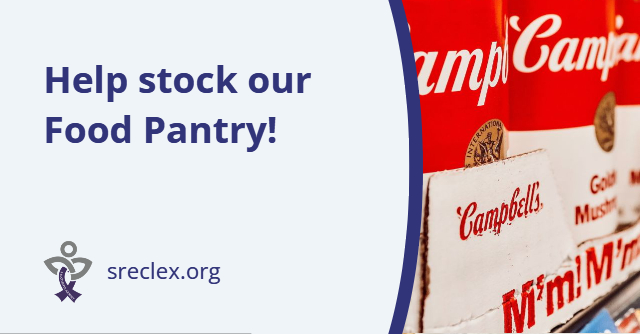 Help Stock our Food Pantry!
Help local organizations which serve vulnerable children and families in our community!
Bring items to the admin office on Sundays or from 11 am to 2 pm Tuesday, Wednesday, or
Thursday or on Sunday mornings when you attend services. We will distribute them to local organizations.
Suggested items:
Canned goods: meat, tuna, vegetables, fruit, beans, soup, chili, stew, pasta with sauce (Spaghettios etc.), pasta sauce
Boxed pasta, rice, mixes, mac and cheese
Packaged snacks, fruit cups, granola bars
Cereal, oatmeal, peanut butter, jelly
Feminine hygiene items, diapers, wipes
Can't shop? Contribute at https://sreclex.org/give and designate to the Mission Fund.
Thanks!