The Rev. Karen W. Booth, Interim Rector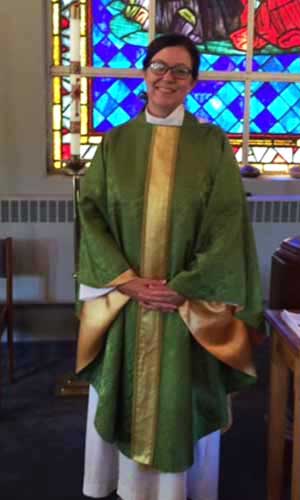 Mother Karen, Bob, and Sophee have recently moved back to Kentucky after 5 years in Jacksonville, Florida where she served at two Episcopal parishes: as Associate Rector at San Jose Episcopal Church and as Interim Priest-in-Charge at Church of Our Saviour. Although they met many dear friends in Florida and enjoyed serving alongside others in innovative ministries there, they are happy to be home in the Commonwealth.
Mother Karen is originally from Lexington, Kentucky where she served as a hospice chaplain before ordination as well as being a volunteer for civic and religious organizations. She has an art degree from Eastern Kentucky University and an M.Div. from Sewanee: The University of the South's School of Theology. After graduation, she received additional training as an Interim minister and as a Disaster Response Chaplain. Outside of the church, Karen enjoys spending time with Bob and Sophee visiting friends, cooking, kayaking, painting, and trying to keep an inquisitive six-year-old entertained.
Bonnie Conaway, Parish Administrator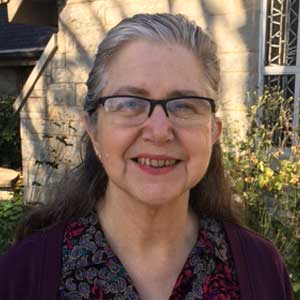 Melinda Galbreath Storey, Organist and Choirmaster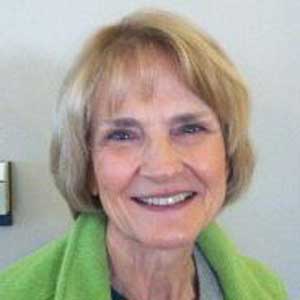 Joan Schmidt, Assistant to the Rector (volunteer)