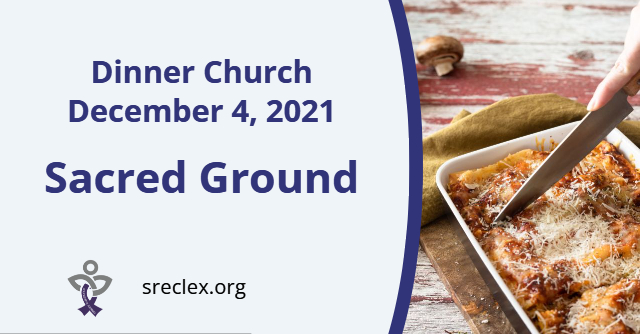 December 2021 Dinner Church
Please join us for Dinner Church on Saturday, December 4 at 5:30 p.m. in the parish hall. We will eat together, celebrate the Eucharist, and listen to our guest speakers.
Our speakers are Gary and Sharon Stewart from Christ Church Cathedral. The topic is "Reconciliation and Justice." We will hear about their experience leading 'Sacred Ground'. They have hosted this 10-week course twice at the Cathedral online during Covid, and have found it to be both community/small group building as well as individually life-changing in how participants relate to others. It is a course offered by the Episcopal Church in their racial reconciliation and Beloved Community focus, and St. Raphael will have a small group (10-12) participate in this from Jan-April 2022, meeting every two weeks. There is reading prep to do between each meeting. There are a number of members our church who would enjoy joining this study (those who have participated in EfM especially). Spaces are limited. Sign-ups will start at Dinner Church. Rev. Helen will be joining to learn with the group.
We are planning a menu of lasagna, salad, and dessert. Please RSVP to Sister Becky at [email protected].