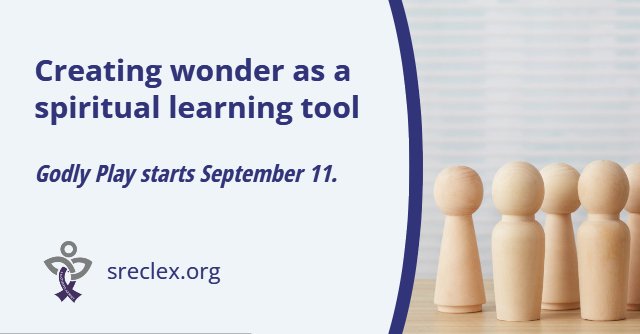 Creating wonder as a spiritual learning tool
Our chapel team is so EXCITED about our new GODLY PLAY curriculum. Our first meeting will be on September 11 during the 11 am service, and we will have a small party to celebrate the start of Chapel again. When possible, we've linked our modules each week to what is happening upstairs in church. Children of ALL AGES are most welcome to hear about Sacred Stories, Liturgical Action, and the Parables.
This fall, we will look at Creation, the Books of the Bible, Parables of the Mustard Seed, Jesus is King and so much more. On October 23, the children will meet with the Bishop to ask him questions, and to find out what it is that he does with that shepherd's hook and pointy hat. Our chapel will meet that day at 10:15 AM so that we have time to ask lots of questions!
As always, Diane will have a fun craft for the children to reinforce what they learned in Godly
Play. We continue giving stars for attendance, birthdays, and bringing a friend to church. Ten
Stars equal ice cream at Crank and Boom. Please plan for your child, grandchild, nieces, nephews, neighbors, and friends to join us in Chapel on a regular basis.